"Divorce is about evolution, not dissolution."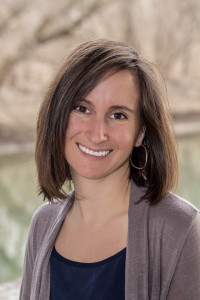 Hello, I'm Tara.
I love animals and ice cream… and I love divorce!  Yes, you read that right.  Divorce is a topic that I love.
As a child of divorced parents, an ex-wife and previous partner of a divorced dad, I've experienced Divorce from various perspectives. Not all facets of every experience have been positive, but overall my personal journey taught me that families (as well as individuals) can (and should) evolve, not dissolve, through the process of separation. I also learned that divorce doesn't have to be messy or expensive. In fact, it can be a productive and cost-effective process when exes work as a team to realize shared goals.
I'm now on a mission to change the way our culture views and approaches Divorce. I dream of a world that includes Separation Ceremonies and gift registries for anyone revising their marital status. In my vision, societal shame around this topic no longer exists.
I'm here to assist and encourage you on your unique path. I want you to feel confident and empowered to make appropriate decisions for you and your family. I want you to see opportunities, reach your goals and discover yourself in the process. I'm here to cheer you on as you move forward and create a life you love.
At this point, you might be wondering how I do that. Well…
"A good divorce is better than a bad marriage."