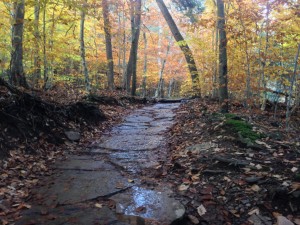 The beautifully colored leaves which cloaked deciduous trees in October are now scattered on the ground.  They crunch under foot.  They blow in the wind.  They remind us that time marches on, everything changes, and there is a time to let go.
I wrote about this topic in the fall of 2012.  In many ways, we can apply the lessons of nature to our personal lives so that we might find acceptance and peace.  When it's time to let go, that which you release is not lost, but rather free to serve you in a different, more appropriate way.
Read the whole post here.