DEALING WITH DIVORCE, MEN'S EDITION
JULY 1 - AUGUST 11, 2019
6 WEEKS TO FEEL BETTER, DO BETTER, AND LIVE BETTER
What if…. You could escape the embarrassment that comes with a "failed" marriage?
What if…. You could end the downward spiral of unproductive communication?
What if… You could feel safe and supported while saving money on legal fees?
"If only!" Right?
You might think this couldn't apply to you because in reality…
People judge you, assuming it's all your fault.
You feel ashamed and isolated because you blame yourself.
You struggle to reason with an unreasonable ex.
You're so overwhelmed by change, fear, and sadness that you don't know where to start.
You want to scream, cry, or hide.
And you've tried, but you cannot stop the emotional roller coaster.
HAVE YOU CONSIDERED UNWANTED RECONCILIATION, LEAVING THE STATE, OR EVEN CRIMES AND MISDEMEANORS IN AN ATTEMPT TO STOP THE MADNESS?
Do you fear this vicious cycle will never end?
Are you second-guessing everything, wondering what you could've done differently?
Have you lost your faith in love and loyalty?
Would it help if someone simply listened to your struggle?
Or… are you fueled by fiery anger that burns joy from the rest of your life?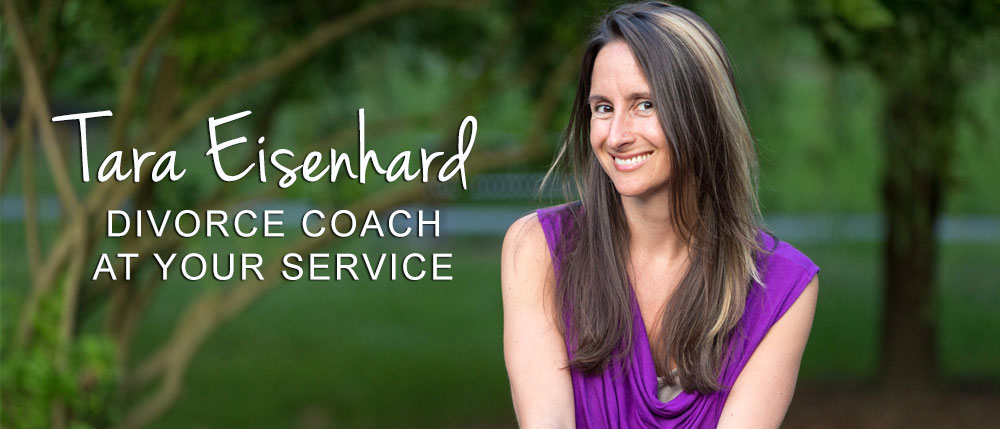 CONTRARY TO POPULAR BELIEF, DIVORCE IS ABOUT MORE THAN HAVING A GOOD LAWYER.
Don't get me wrong.  A knowledgeable lawyer who understands your goals can be extremely helpful in your process.
But divorce is more than just a legal process.  Divorce is a human process, with a legal document attached to it (just like marriage).
That's why I created Dealing With Divorce:  to help you with the human stuff.
In this course, I'm going to teach you how to overcome shame, grief, and confusion. You will determine your direction, harness an appropriate support system, and take control of your situation.
In 6 weeks, you'll have the tools to feel better, do better, and live better, as you step into the next chapter of your life.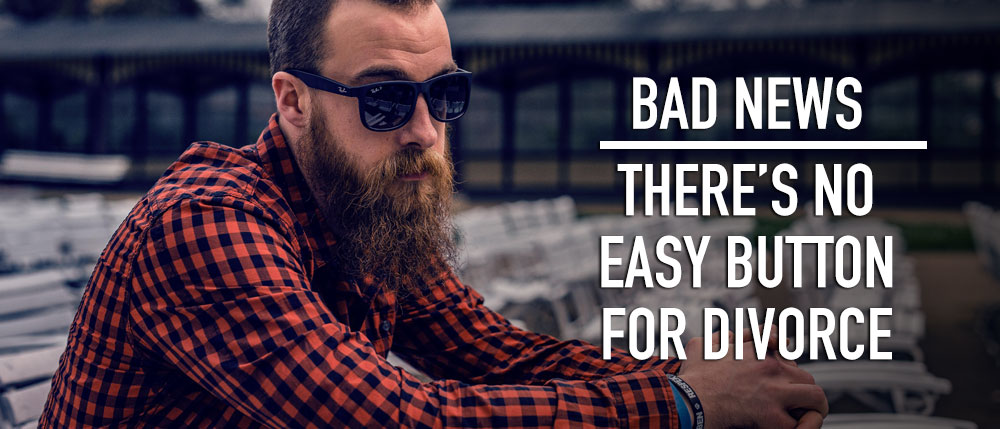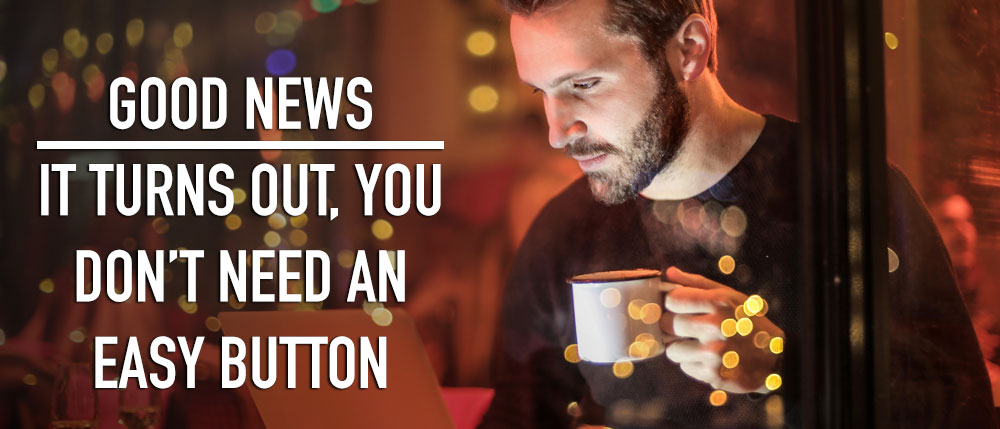 I'M OFFERING STEP-BY-STEP PLAN FOR YOU TO
FEEL BETTER, DO BETTER, AND LIVE BETTER.
YOU CAN GAIN CONTROL OVER YOUR SITUATION.
YOU CAN DO THIS.
LET ME REPEAT THAT: YOU CAN DO THIS.
You can feel confident, empowered, and optimistic.
You can set boundaries, communicate with clarity, and live in peace.
You can be create deeper, stronger relationships with your children and friends.
You can reach your goals and enjoy your life.
I'M HERE TO ENCOURAGE AND EMPOWER YOU IF…
You are a man struggling through a breakup or divorce.
You feel like you've been cast as The Bad Guy in a soap opera.
You've isolated yourself, and now you're all alone.
You're committed to being a better person, partner, and/or parent in the future.
Your friends and family don't quite get you right now.
You're stressing about your finances.
You can't imagine WTF comes next.
You're relying on anger to power through each day.
Your physical, mental or spiritual wellbeing is suffering.
You know you can make the best of this, but you're not sure how.
The end of a relationship is also a new beginning. You have the opportunity to embrace this change as a stepping stone to a Better (not bitter) You!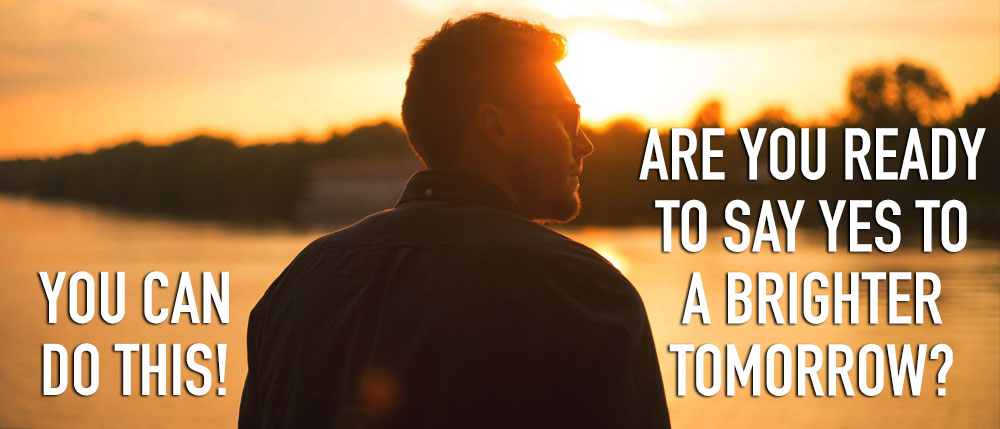 THROUGH THIS PROGRAM, YOU WILL CULTIVATE:
A Healthy New Outlook on Divorce (instead of the shame-ridden societal prescription for a "failed marriage")
Clear, Personalized Goals, and a Plan to Reach Them (instead of stewing in confusion, comparison, and complacency)
A Qualified Support Squad to Provide Empathy and Encouragement (instead of venting to un-vetted individuals with the potential to sabotage your journey)
Deeper Self-Awareness and a Recipe For More Productive Conversation (instead of fanning the flames of conflict)
Appropriate Personal Boundaries (instead of getting pulled into a downward spiral with your ex, your parents, your children, etc)
Financial Empowerment (instead of dangerous ignorance)
Compassionate Commitments to Yourself and Your Family As You Step Forward with Strength and Dignity
AN OVERVIEW OF



DEALING WITH DIVORCE
WEEK ONE // REFRAMING DIVORCE
This unit focuses on our social attitudes around divorce and how you can change the way you look at your situation. Overcome shame, evaluate your team, and set the stage for success.
WEEK TWO // THE GOOD DIVORCE™ PRINCIPLES
It's not enough to "be nice." Learn the principles of a GOOD Divorce™ and discover how to employ them for better focus, clearer communication and a dedicated direction.
WEEK THREE // DEALING WITH EMOTIONS
Accept the Grief Process, decode your anger and find sources of appropriate support. Help yourself heal in a healthy manner.
WEEK FOUR // TAKE CARE OF YOU
Self care isn't for sissies. And it's not selfish. We'll talk about how you can stay on top of your game by respecting yourself, protecting yourself, and investing in yourself.
Untangle your assets, and find the right professionals to support your financial future. This unit contains resources, tips, and checklists to help you along the way.
WEEK SIX // STEP INTO YOUR NEXT CHAPTER
Take inventory of your personal progress and prepare to step forward with optimistic determination. Your next chapter begins now!
You can stop looking elsewhere for all the answers. You can stop spinning your wheels. Finally, you'll have the awareness you need to choose your direction, set your boundaries, and make appropriate choices for you and your family.
Here's How It Works…
The program runs for 6 weeks, beginning July 1, 2019 and ending August 11, 2019
Throughout this time, participants will receive emails (Monday-Friday) featuring information about the week's topic. Content will include reading material, stories, videos, and questions to reflect on.
Our group "home base" will be our private Facebook Group. This is where you can give and gain support, share your triumphs, and ask any questions you might have about the course.
Once each week, I'll provide a live training in the Facebook Group. If you're unable to attend, you can watch it at a later time.
I'll also be available in the group to contribute to conversation, answer questions, and bring a bit of inspiration and motivation throughout the course.
Participants are also invited to schedule two 30-minute private coaching sessions with me. During this time, we can (confidentially) address whatever is most important to you.
Throughout the course, we will cultivate a safe and supportive community, dedicated to enriching each other's process in a productive manner.

Lessons delivered to your inbox

Social support from others like you

Access to a dedicated and qualified coach

Weekly live trainings featuring additional information and Q&A

Two 30-minute private coaching sessions

A computer/phone with internet access

A journal (a spiral-bound notebook will work just fine)
Here's What To Do:
Enroll for $697
Look for an email from me containing additional information
Let me know who to make your book out to (I'll ask in the email)
Join the Facebook Group
Introduce yourself and start socializing
Receive your first email and officially start the program on July 1, 2019
Also:  Did I mention this is all risk-free? If you're not satisfied, simply email me before August 14 and request a refund.
Sound good?
FREQUENTLY ASKED QUESTIONS
I Have a Good Lawyer. Do I Need This Too?
Divorce is a Human Process with a Legal Component (much like marriage). Lawyers can handle the legal stuff, but you'll need additional support throughout your process to help you deal with the rest. This program will help you with some of the things your lawyer can't. And, when you get clear on your goals and firm up your support system, you might also save on legal fees 😉
How Does It Work?
After you make your payment, you'll get an email with a link to the Facebook Group, so we can begin to get to know each other. Note:  this email isn't automated. I'll be sending it myself from my personal account (teisenhard@gmail.com), so it won't arrive immediately. Program emails will begin the morning of July 1 and will be sent weekdays throughout the program.
Why Is This Only For Men?
After coaching for a number of years, I've noticed that men and women have different needs as they move through divorce. I felt called to create a program that would offer a safe space for men to socialize and support each other.
Will This Help With My Awful Ex?
This program will help you develop deeper awareness, resulting in clearer communication, appropriate boundaries, and a better support system. These factors can go a long way helping you deal with awfulness 😉
What If I Wasn't Married?
This system can help anyone starting over after a serious longterm relationship. It doesn't matter what legal documents are on file, the human process of breaking up is the same.

What If I Don't Find This Information Valuable?
This program comes with a risk-free guarantee.  If you find the content doesn't serve your needs, simply send me an email before August 14 and I will issue a full refund.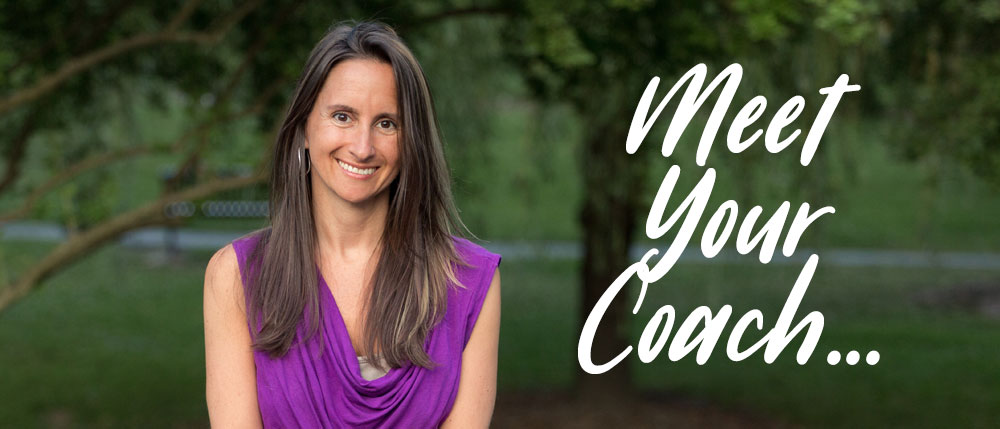 Hello, I'm Tara. I'm a child of divorced parents, an ex-wife, a "next" wife and the previous partner of a divorced dad. I'm also a coach, author and mediator who is passionate about healthy and respectful divorces. My mission is to inspire a more productive approach to the separation process.
I grew up thinking divorce was a good thing (because, in my family, it was). As an adult, I was shocked and saddened to see the shame, blame and destruction that takes over at the end of a marriage. As a result, I became curious. I dove into the topic to learn as much as I could. I wanted to know why divorce plays out the way it does, and what can be done to make it better. Luckily, I got answers. And now I'd like to share them with you.
I know a better way to divorce is possible because I've lived it. And I'm excited to teach you the tools I've learned so you too can realize the benefits of a mindful divorce process. You'll save time. You'll save money. And you'll feel competent.